A Passionate Plea: Equal Educational Opportunities for All Canadians
Keywords:
equal educational opportunities, canadians, first nation, dropout, aboriginal education
Abstract
Former Prime Minister Paul Martin discusses the importance of providing equal educational opportunities to all Canadians, particularly to our First Nations, Métis and Inuit people. He describes the propelling force behind the Kelowna Accord, which made history by bringing together Federal, Provincial, Territorial and Aboriginal peoples leaders to resolve critical problems related to education, among other things. Mr. Martin's interest in Aboriginal education has led him to participate in four important initiatives that focus on improving K-12 education in Aboriginal communities: a Promising Practices Web site for teachers, a Mentorship Program for high school students, a Model School Program aimed at primary schools, and a Business Education Program focused on preventing dropout. He describes these programs, and the results they are achieving. Finally, Mr. Martin offers words of advice for parents, youths and governments for the future of education in Canada.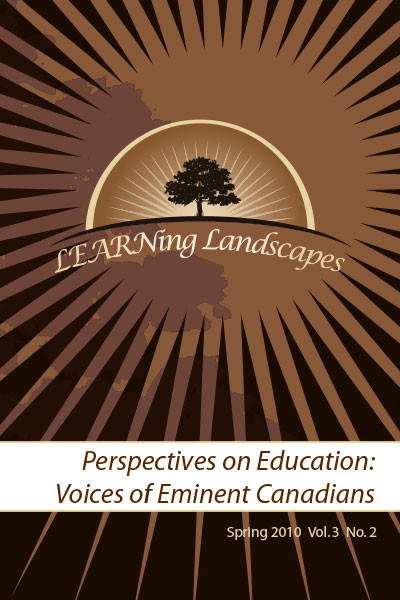 How to Cite
Martin, P. (2010). A Passionate Plea: Equal Educational Opportunities for All Canadians. LEARNing Landscapes, 3(2), 81-91. https://doi.org/10.36510/learnland.v3i2.340