Commentary: The Key to Arts Education: First Inspire the Teachers
Keywords:
emotional readiness, arts education, practice
Abstract
In this interview, Michael Wilson describes the focus of his work with generalist teacher candidates as motivating them to want to teach the arts. He does this by creating situations where the candidates can experience their creative or aesthetic nature. Dr. Wilson explains that the teachers have to believe that the experience itself is important, before they will want to have those kinds of experiences with their students. Another important concept he discusses is the idea that students have to be emotionally ready to learn and that part of the teacher's role is to nourish that emotional readiness. He goes on to explain that many approaches that have been used in arts education for some time are now becoming more recognized in education in general.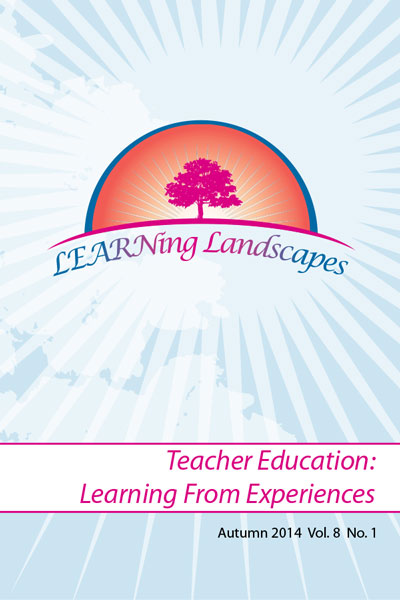 How to Cite
WilsonM. (2014). Commentary: The Key to Arts Education: First Inspire the Teachers. LEARNing Landscapes, 8(1), 45-54. https://doi.org/10.36510/learnland.v8i1.673