Taking Charge of Our Educational Journey
Keywords:
education, childhood dream, parental support, teacher preparation, higher education, gender
Abstract
In this interview Julie Payette discusses the role education has had in her life and in achieving her childhood dream of becoming an astronaut. She shares her experience of attending the United World College of the Atlantic as a teenager and her discovery of the value of learning languages. Julie speaks on the importance of parental support in encouraging children to pursue higher education and expresses some thoughts on teacher preparation. She also comments on how stereotypes and stigmas can still prevent girls from choosing to become scientists. Finally, Julie gives us a glimpse of what it feels like to contemplate planet earth from the window of a space shuttle.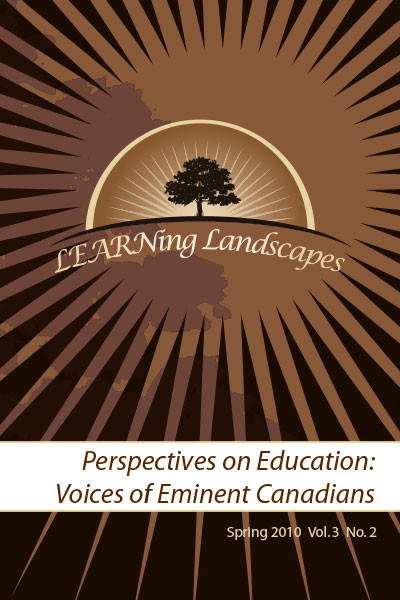 How to Cite
Payette, J. (2010). Taking Charge of Our Educational Journey. LEARNing Landscapes, 3(2), 109-114. https://doi.org/10.36510/learnland.v3i2.345