Scholarly Personal Narrative: Storied Forms as Teaching, Learning, and Writing
Marcea Ingersoll

St. Thomas University
Keywords:
scholarly personal narrative, arts-based research, self-study
Abstract
By embedding narrative theory within the practice of storied forms, there can be pedagogical movement from difficulty to insight. This piece explores scholarly personal narrative as a creative and critical method for attaining academic understanding. The ideas of three narrative scholars (Nash, Fowler,
and Luce-Kapler) surface within two writing forms—a letter and a poem. The author playfully reports on the powerful processes that are engaged when shared creative story forms become part of teaching, learning, and writing.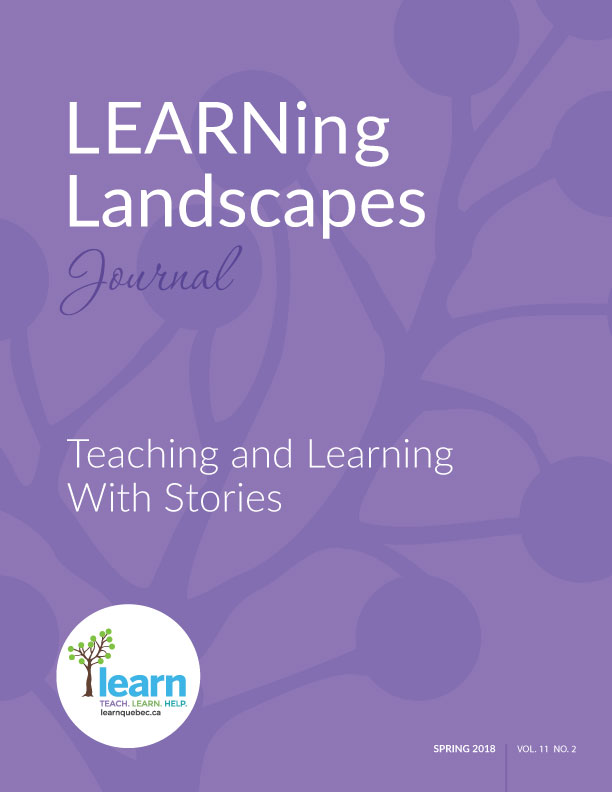 How to Cite
Ingersoll, M. (2018). Scholarly Personal Narrative: Storied Forms as Teaching, Learning, and Writing. LEARNing Landscapes, 11(2), 195-198. https://doi.org/10.36510/learnland.v11i2.956