Collaborative Indigenous Knowledge Research: Acknowledging and Reclaiming Traditional Practices
Keywords:
indigenous, community, knowledge, university, research, Indigenous Knowledge (IK), cultural identity
Abstract
This article follows on the heels of the Truth and Reconciliation Commission report to redress the residue of residential schools by enhancing harmony between Indigenous communities and universities. My collaborative community-based Indigenous Knowledge(IK) research attended to the struggle for Secwepemc reclamation, revitalization, and renewal of culture, language, and land. An IK theoretical framework initiated con dence to articulate a Secwepemc worldview within a Eurocentric research context especially while responding to the deeply personal and sensitive topics of cultural identity and language. The aim of knowledge creation is to work from an Indigenous research paradigm through self-location, storytelling, and community relevant protocols.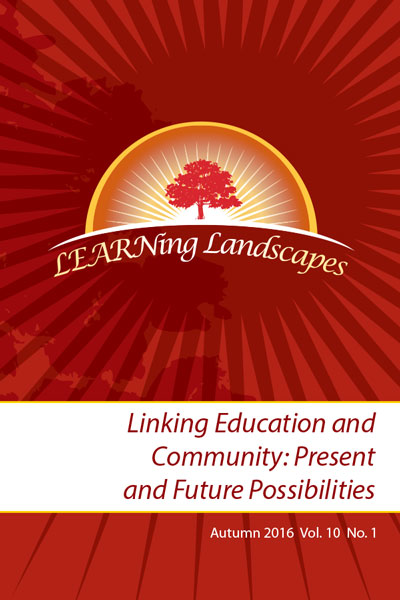 How to Cite
Martin, G. (2016). Collaborative Indigenous Knowledge Research: Acknowledging and Reclaiming Traditional Practices. LEARNing Landscapes, 10(1), 173-182. https://doi.org/10.36510/learnland.v10i1.727