Commentary: Fostering a New Approach to Understanding: Learning Through Intent Community Participation
Keywords:
interview, informal learning, intent community participation, community activities, teacher preparation
Abstract
In this interview, author Barbara Rogoff describes an informal learning practice called "intent community participation." This type of learning occurs when children are included in a wide range of community activities and observe, contribute, and receive support and feedback from others. She describes the advantages and challenges of intent community participation and examples of how it might be integrated in schools. Finally, Dr. Rogoff gives us her thoughts on how to foster this kind of orientation to learning in teacher preparation.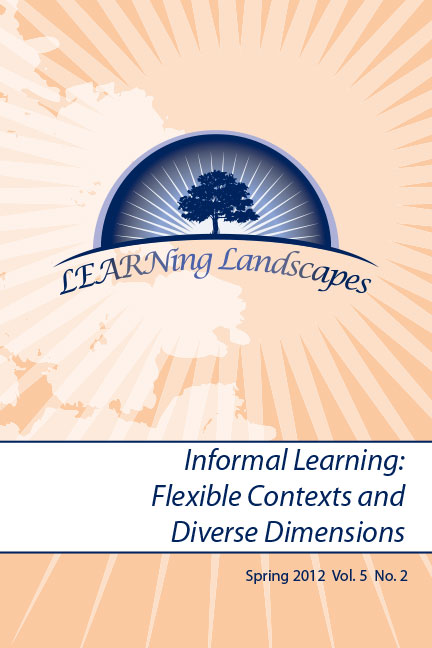 How to Cite
Rogof, B. (2012). Commentary: Fostering a New Approach to Understanding: Learning Through Intent Community Participation. LEARNing Landscapes, 5(2), 45-53. https://doi.org/10.36510/learnland.v5i2.550