Commentary: Reflections on a Career Devoted to the Integration of Handicapped Children
Keywords:
interview, disabled children, handicaped children, social interaction, awareness, leadership
Abstract
In this interview, retired educator Karen Hulme recounts how her interest in working with disabled children began at age six, a passion that led her to become a camp counsellor in her late teens at the School for Crippled Children. Next, she discusses her 42-year career at the Mackay Centre School, and some of the early initiatives that were in place to not only help integrate handicapped children into regular schools, but also introduce regular kids into the Mackay Centre—a process called "reverse integration." She talks about the "Circle of Friends," a school program that promotes social interactions, facilitates awareness, and breaks down barriers between students with and without disabilities. Lastly, she discusses the importance of educators in leadership positions to "… know who these kids are, what their needs are, and what their parents' needs are …"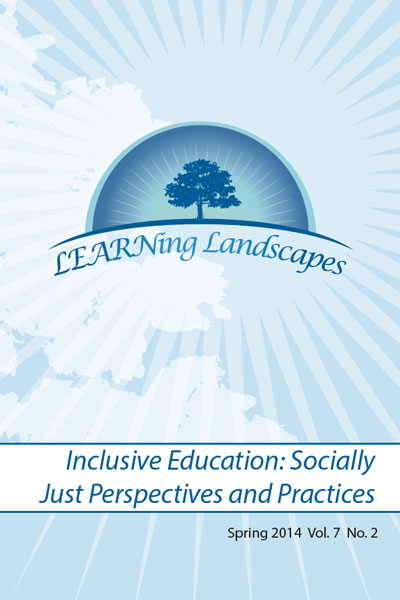 How to Cite
Hulme, K. (2014). Commentary: Reflections on a Career Devoted to the Integration of Handicapped Children. LEARNing Landscapes, 7(2), 25-32. https://doi.org/10.36510/learnland.v7i2.648