Commentary: School, Family, and Community Partnerships
Keywords:
school, family, community, education, leadership
Abstract
Joyce L. Epstein and her team at Johns Hopkins have been working with schools and school districts for two decades to guide them in developing school, family, and community partnerships that support students' education. In this interview, she describes the origin of her work with schools and families and how this led to the development of models and tools that schools can use to ensure that every family is involved in its children's education. She describes the importance of leadership, both at the school and district levels, as well as the use of evaluation tools to monitor a school's progress. Finally, she gives recommendations to districts and schools wishing to pursue this type of work.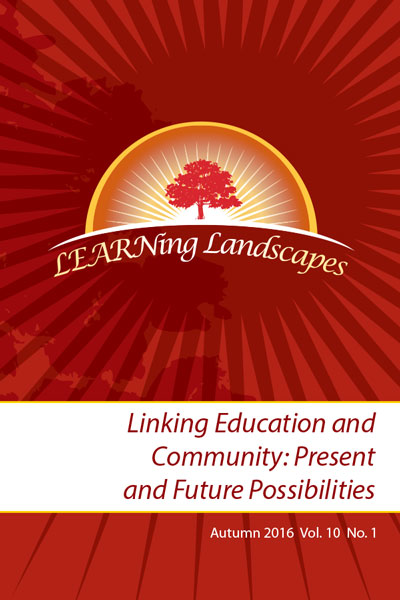 How to Cite
Epstein, J. L. (2016). Commentary: School, Family, and Community Partnerships. LEARNing Landscapes, 10(1), 25-36. https://doi.org/10.36510/learnland.v10i1.718