Passion by Design: Meditations on an Innovative Model
Keywords:
home school education, educational model, social development, passion, diversity, creativity, introspection, innovation, educational infrastructure
Abstract
In this article the author discusses two intrinsically interrelated items: first, the past, present, and future of the educational infrastructure as well as its purpose, potential, and shortcomings; and second, the unique nature of his home school education. He further examines related elements that are conducive to the enrichment of the current educational model and also that of social development in general. His underlying goal is to inspire reflection on the importance of fully promoting passion, diversity, creativity, introspection, and innovation.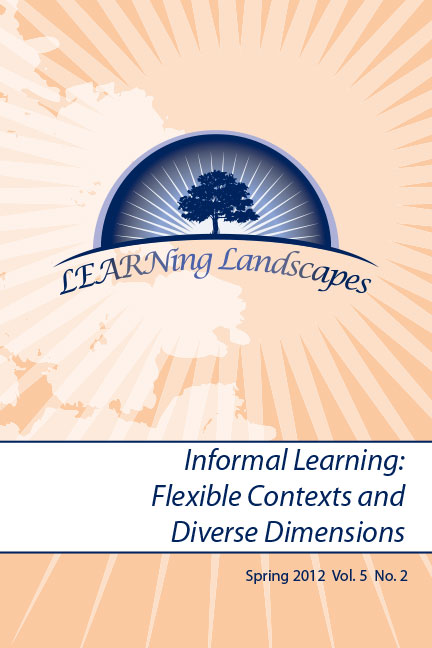 How to Cite
Gerber, E. (2012). Passion by Design: Meditations on an Innovative Model. LEARNing Landscapes, 5(2), 91-97. https://doi.org/10.36510/learnland.v5i2.554